Piazza della Signoria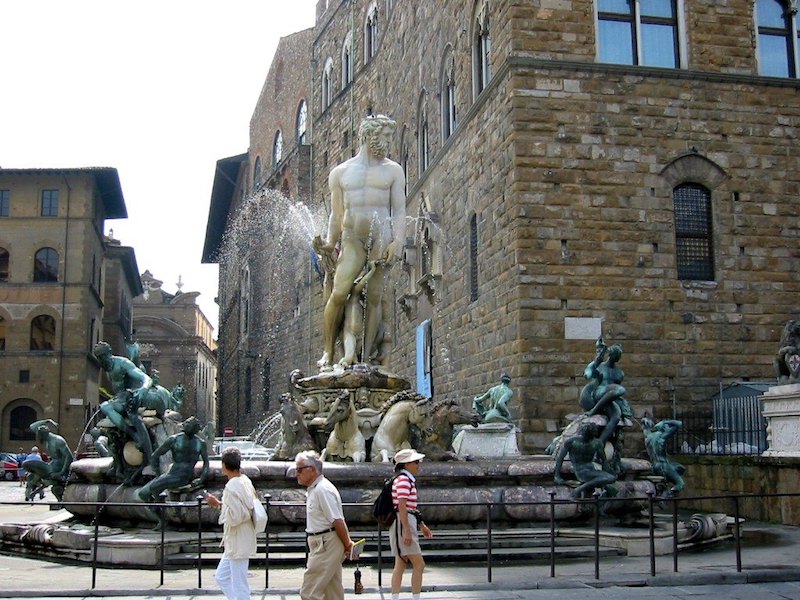 The Piazza della Signoria, like the Palazzo Vecchio is a testimony to the power of the Medici family. The plaza oozes history; it was the scene of the triumphant return of the Medicis, and also the site where the monk Savonarola burned forbidden texts in the Bonfire of the Vanities. His radical views later came back to haunt him, for he was burned at the stake here, denounced by the Inquisition as a heretic. The might of the Medicis is also evident in the choice of statues that adorn the Piazza della Signoria. The photo to the left shows the sculpture of Perseus holding Medusa's head by Cellini. On the other side of the Palazzo Vecchio, just past the copy of Michelangelo's David, is the magnificent Neptune fountain by Ammannati,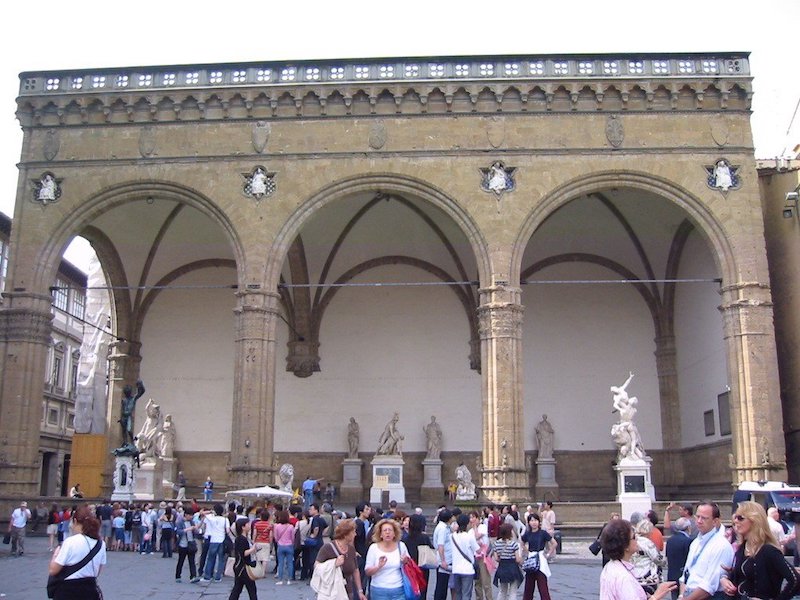 which celebrates the Medici's naval ambitions. (photo to the right) Out in the square proper stands Giambologna's statue of Duke Cosimo I, who brought all of Tuscany under Medici rule. (photo to the lower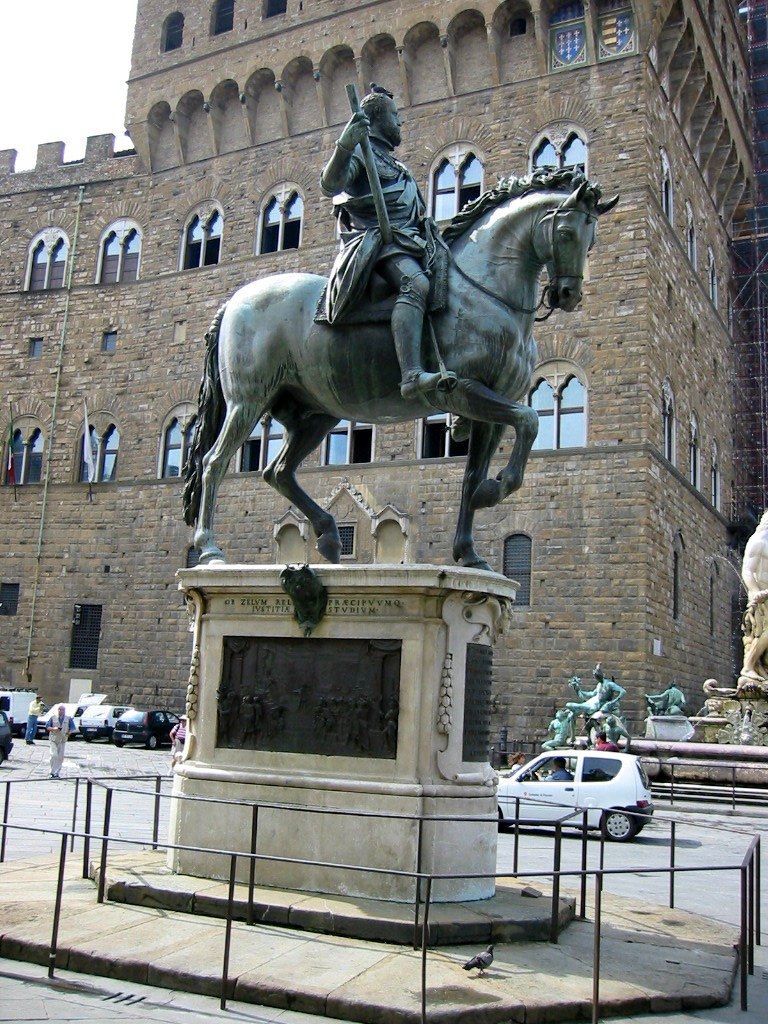 left) The remainder of the sculptures are housed in the Loggia dei Lanzi, designed by Orcagna in 1376 (photo at lower right).