Our Apartment in Kuala Lumpur
Since our arrival in Kuala Lumpur seven years ago, we have lived in the same apartment. It is a low-rise condo, modeled on the idea of a turn of the 19th century straits merchant's house. In this case "straits" refer to the Straits of Melakka, located about 75 miles from Kuala Lumpur. It is a port city linking the Indian Ocean to Southeast and East Asia, and its significance to world trade dates back to the 15th century. So, we are living in a bit of local architectural history. The complex itself is an architectural gem, and each apartment has its own unique flourishes. Unlike most condos which are boxy affairs with a single window at the end of the unit. our apartment has windows on the entire eastern side of each room, and the wooden floors and crown create a beautiful living environment. It was a seven minute drive to ISKL's former campus in the morning, and is about 3 blocks from the new school. It is now our retirement home. This was the last house Tracy saw when visiting from Singapore, and she instantly fell in love with it. It sports 3 bedrooms, a spacious enclosed kitchen, 4 bathrooms, and a sunroom. Take the virtual tour below to see how we appointed our new living space.
Virtual Tour of our KL Condo
Updated
Virtual Reality Tour for VR Headsets: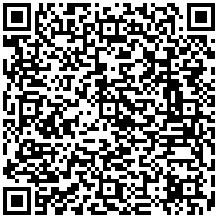 There is also a version of this tour designed specifically for VR headsets such as Google Cardboard, and it works with both iPhones and Android devices. It may be access by scanning on the QR code to the left. If you are viewing this site on a mobile phone, you may access the VR tour by following this link.

For iOS devices: scan QR code with your device's camera app, tap on the prompt to open Safari. Select "Allow Device Motion" and the next prompt, "Allow Access to Motion Orientation." Turn the device to landscape mode and a split screen will appear. When the screen turns white, swipe up for fullscreen mode, and place in headset. Here is a video of how to do this--it is simpler than it sounds! [The video opens in a new window--close when done to return to this page]
For Android devices: Open the camera app and use the built-in scanner to scan the QR code above. Confirm that you want to open the website, and wait for it to load--it should load in stereo view. Select the fullscreen ("X" option) from the menu at the bottom. Turn the device to landscape mode and you are ready to go. Here is a video of how to do this--it is simpler than it sounds! [The video opens in a new window--close when done to return to this page]

Return to Digital Photo Album