Trg Zrinjevac: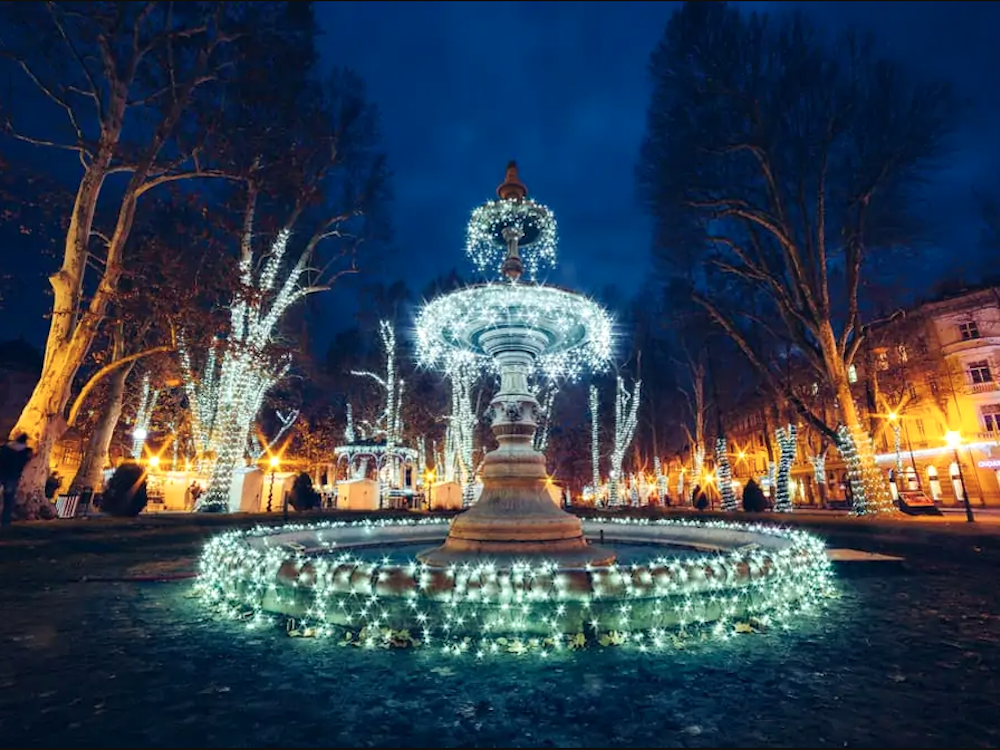 Just below the main square is Zrinjevac park, at the upper right end of the
Lenuchi Horseshoe
, a connected series of parks in Donji Grad, the old town's southern section. The trees lining the central walkway are strung with lights, and the walkway itself is home to the same series of small kiosks as those found on the main square. In addition to the trees and the kiosks, the park's fountains and the central bandstand is draped in lights, and nightly concerts in the bandstand make this a lively Advent destination.
Trg Tomislav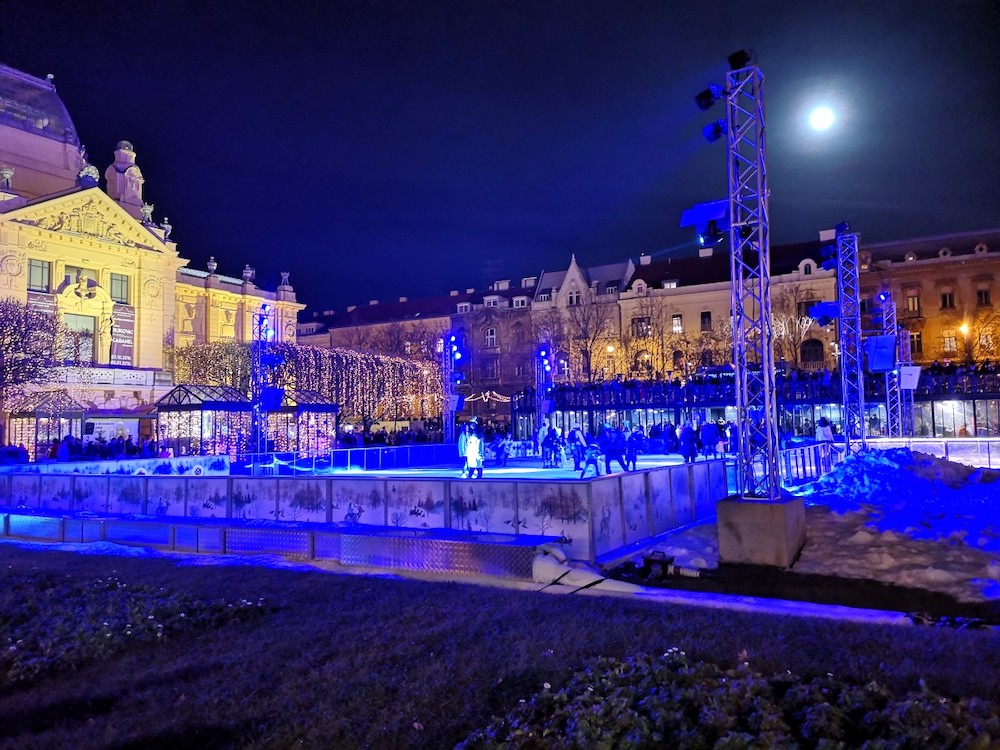 The largest celebration of Advent (aside from Trg Ban Josipa Jelacica) has traditionally been Trg Tomislav at the bottom right side of the Lenuchi Triangle. Although pared down for covid, the entire square fronting the train station is turned into a skating rink. It stretches from the Art Pavilion in the north to the statue of King Tomislav to the south, although the main rink is directly in front of the Art Pavilion, with a bandstand to the right. It is a wonderful place to spend a winter evening, skating, eating, and drinking
mulled wine. We only hope the full exhibit will return in the future.