At the end of Tracy's teaching stint and before returning to Malaysia, we took a week and a half trip to visit more of Croatia's Dalmatian coast, accompanied this time by Tracy's sister Laura and her husband Ward. Our journey began with a brief but memorable trip to Dubrovnik. From our home base of the Dubrovnik Hilton, we sallied forth to enjoy the charms of Dubrovnik's "old town."



Staying in Dubrovnik



We were fortunate to stay at the Hotel Imperial Dubrovnik courtesy of Laura and Ward. The Hilton is not only a lovely hotel, it is close to the "old town" of Dubrovnik, which was to be our focus during this brief stay. The hotel was only three blocks from the Pile Gate, the western entrance to Dubrovnik's old town and its famed walls. Hard to imagine a more perfect setting for a summer stay.



Dining in Dubrovnik



Dubrovnik's "Old Town"


Dubrovnik's "Old Town" is a walled city that has the distinction of having never been breached. Connected to the mainland today, it was previously and island until the 11th century, when the sea channel was filled in, connect- ing it to the mainland. The walls as they are preserved today date from the 13th century. Although long a tourist destination for Europeans due to is beautiful coastline and sunny weather, tourism peaked when Dubrovnik became one of the settings for the HBO series "Game of Thrones." There are too many such tours to count nowadays, and summer finds busloads and cruise ships filled with fans eager to see the series' settings in Dubrovnik. We, however, were not interested in dragons or the machinations of the Iron Throne. We were here to walk the famed walls and tour the old city. Below is a virtual tour of some of the highlights of the city inside the walls.




Virtual Reality Tour for VR Headsets

: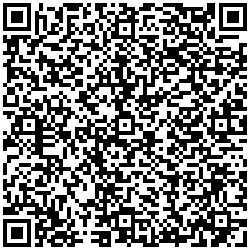 There is also a version of this tour designed specifically for VR headsets such as Google
Cardboard, and it works with both iPhone and Android devices. It may be accessed by scanning
on the QR code to the left. If you are viewing this on a mobile phone, you may access the VR tour by following this link.

For iOS devices: scan QR code with your device's camera app, tap on the prompt to open Safari. Select "Allow Device Motion" and the next prompt, "Allow Access to Motion Orientation." Turn the device to landscape mode and a split screen will appear. When the screen turns white, swipe up for fullscreen mode, and place in headset. Here is a video of how to do this--it is simpler than it sounds! [The video opens in a new window--close when done to return to this page]
For Android devices:

Open the camera app and use the built-in scanner to scan the QR code above. Confirm that you want to open the website, and wait for it to load--it should load in stereo view. Select the fullscreen ("X" option) from the menu at the bottom. Turn the device to landscape mode and you are ready to go. Here is a video of how to do this
--it is simpler than it sounds! [The video opens in a new window--close when done to return to this page]