Traveling in the Time of Covid-19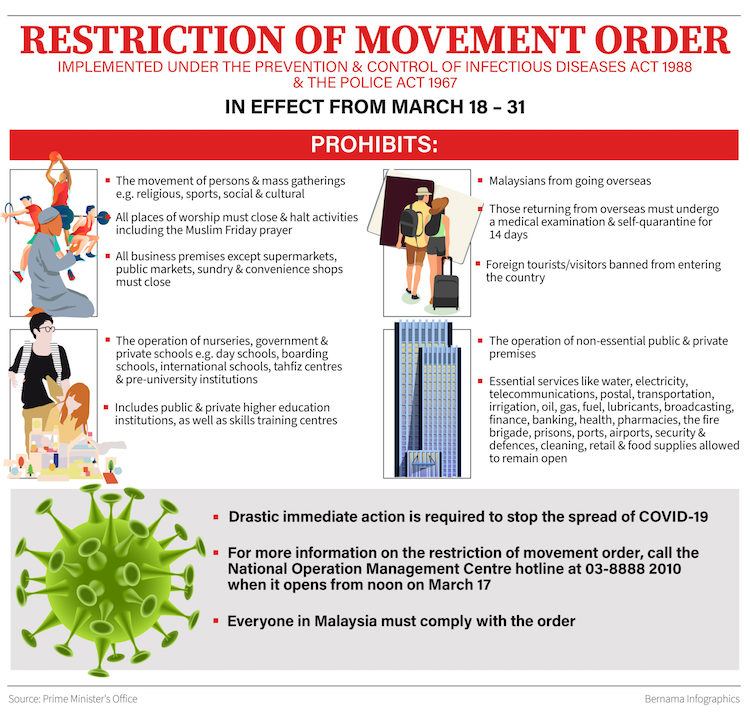 In mid-June of 2020 the Malaysia Control Order (M.C.O) was lifted and we began a bit of intra-Malaysian travel. This was after three months of lockdown where only one person in a household could travel (less than 10 kilometers or 6.2 miles), and only for medical supplies and food. This was strictly enforced by the police and military, and offenders were punished. As a result of these measures, by the middle of June the M.C.O. was "eased," as the number of new cases was in single digits, the recovery rate was 98%, and there were no patients on a ventilator. Buoyed by this good news, our thoughts turned again to travel. Our first trip was to Colmar Tropicale, a fascimile of a French Village, located in the mountains of central Malaysia. About a month later, we drove accross those same mountains to Malaysia's famed east coast, to visit Tanjong Jara Resort, located about four hours west of Kuala Lumpur in the state of Terengganu.



Colmar Tropicale

The French Village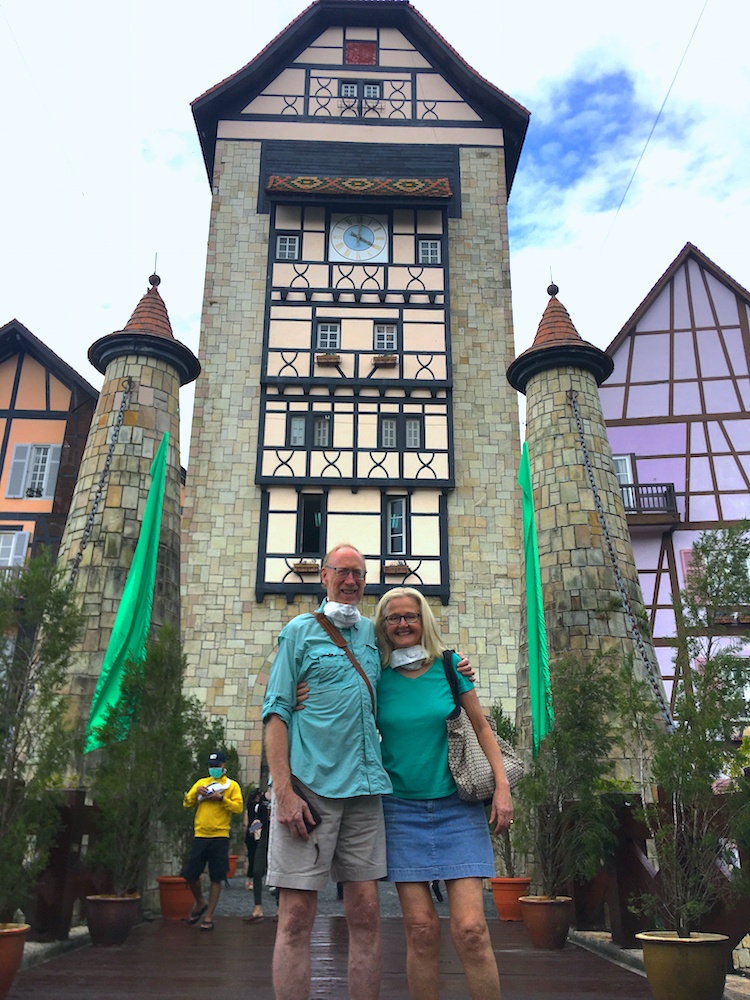 Our first trip was to Colmar Tropicale, billed as a recreation of a French Village. There were four main attractions in the area: a faux-castle cum hotel called "the Chateau" (which we did not visit), the Colmar village, the Japanese tea house, and the botanical gardens. The photo to the left shows us arriving at Colmar Tropicale, masks at the ready, at the entrance to the Colmar French Village. The village itself was quite an experience, a mock-up much like you might find if you were on the set of a 1950's production of "The Three Musketeers" or in your high school gymnasium if your prom theme was "J'aime Paris." Still, it was fun being there, and even more exciting to be outside of Kuala Lumpur roaming at will! Below is a brief video from Asiatravel.com.




Video of Colmar Tropicale from Asiatravel.com







The Japanese Tea House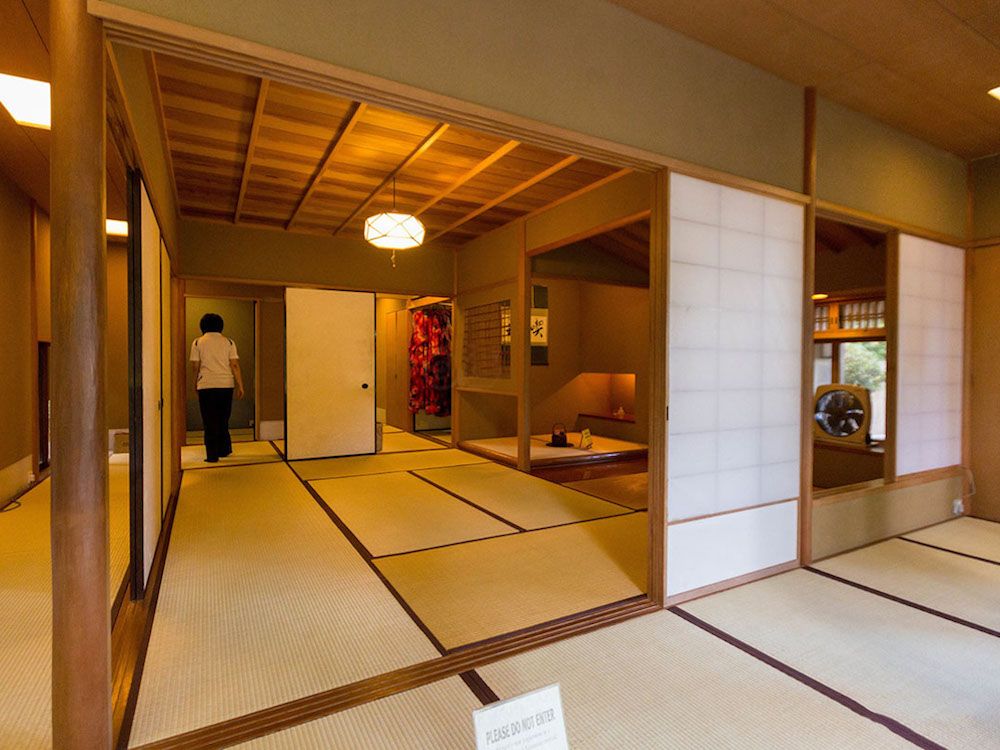 The Japanese Village is a series of Japan-themed attractions, spread across a garden landscape on a hilltop at Berjaya Hills, Bukit Tinggi. Located five minutes away by car or shuttle ride away from Colmar Tropicale Resort, the village also contains the Japanese Tea House, Botanical Garden, Tatami Spa, Ume Tatami Suite and Ryo Zan Tei Restaurant. Here, visitors can explore rock pools, koi ponds, flower gardens and a Japanese tea house, which conducts a traditional tea ceremony several times daily. Surrounded by lush rainforest, the village is also a popular spot for bird watching, with views of the valley from strategic points along the gravel trails. Below is a video of the village by TheAie9.




Japanese Village Video by TheAie9




The Botanical Garden

The Botanical Garden straddles four acres of highland rainforest - only the jungle floor was cleared of its original vegetation to make way for show plants. Ryo Zan Tei Japanese Restaurant is located right after the entrance. From there, the 1km cemented trail meanders through the garden in a loop, beginning with a sharp descent from the Ryo Zan Tei Japanese Restaurant at the entrance, then passing through neat clumps of flowers, herbs and ferns spread between the footpaths and trees. Some of the other features within the park include a jungle view deck, wooden bridge and orchid nursery. Below is a video overview from the Malaysia Travel Guide



Video Tour of Botanical Gardens by Malaysia Travel Guide






Tanjong Jara Resort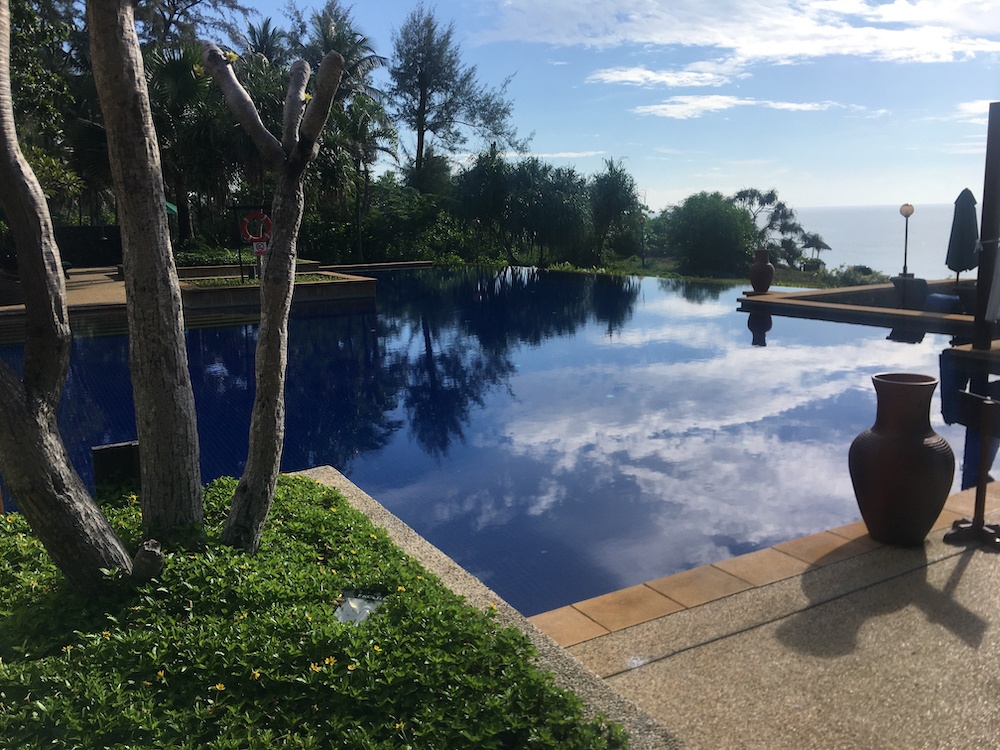 Our first overnight outing was to Tanjong Jara Resort. Taking advantage of a

2 for 1 offer, we parlayed a two-night visit into a four-night and five-day stay in mid-July 2020.

The resort itself is the sister hotel to Pangkor Laut on the west coast, which we had visited several times previously.

While some of the resort's features were not available and the food menu was limited, we nevertheless enjoyed a week holiday on the east coast of Malaysia, a four-hour drive over the same mountains we traveled to when visiting Colmar Tropicale. Between meals we managed to squeeze in visits to the fitness center, some tennis (for Tracy), as well as pool time and some rounds of Trivial Pursuit. A perfectly relaxing way to celebrate the easing of the M.C.O. Below is a virtual tour of the resort.






Virtual Reality Tour for VR Headsets

:
There is also a version of this tour designed specifically for VR headsets such as Google Cardboard, and it works with both iPhone and Android devices. It may be access by scanning on the QR code to the left. If you are viewing this on a mobile phone, you may access the VR tour by following this link.


For iOS devices: scan QR code with your device's camera app, tap on the prompt to open Safari. Select "Allow Device Motion" and the next prompt, "Allow Access to Motion Orientation." Turn the device to landscape mode and a split screen will appear. When the screen turns white, swipe up for fullscreen mode, and place in headset. Here is a video of how to do this--it is simpler than it sounds! [The video opens in a new window--close when done to return to this page]
For Android devices:

Open the camera app and use the built-in scanner to scan the QR code above. Confirm that you want to open the website, and wait for it to load--it should load in stereo view. Select the fullscreen ("X" option) from the menu at the bottom. Turn the device to landscape mode and you are ready to go. Here is a video of how to do this
--it is simpler than it sounds! [The video opens in a new window--close when done to return to this page]