R

econstruction of Stone and Bronze Age Dwellings
:
The first inhabitants in the area of Araisi Lake date from the Stone Age. The houses on Meitu Island are built as ideal reconstructions, based on the archeological data about these types of Stone and Bronze Age houses, obtained in Latvia and neighboring countries. Below is a video tour of the site.
Video Tour of Stone and Bronze Age Dwellings



Araisi Windmill: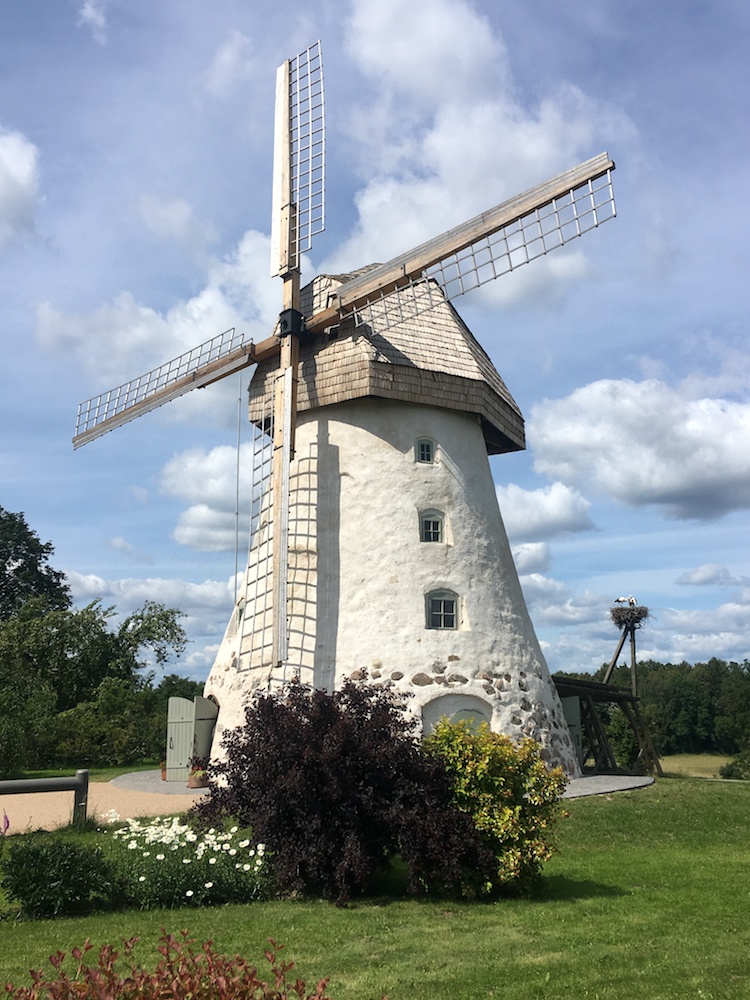 Before returning to Amatciems we made one more stop, to visit the Araisi windmill. This is a Dutch-style windmill, probably built in 1852, although windmills could be found in Latvia as early as the 14th century.The photo to the left shows the exterior of the windmill. Inside, the structure consists of four stories. The uppermost floor, shown in the photo to the right, was the spartan living space.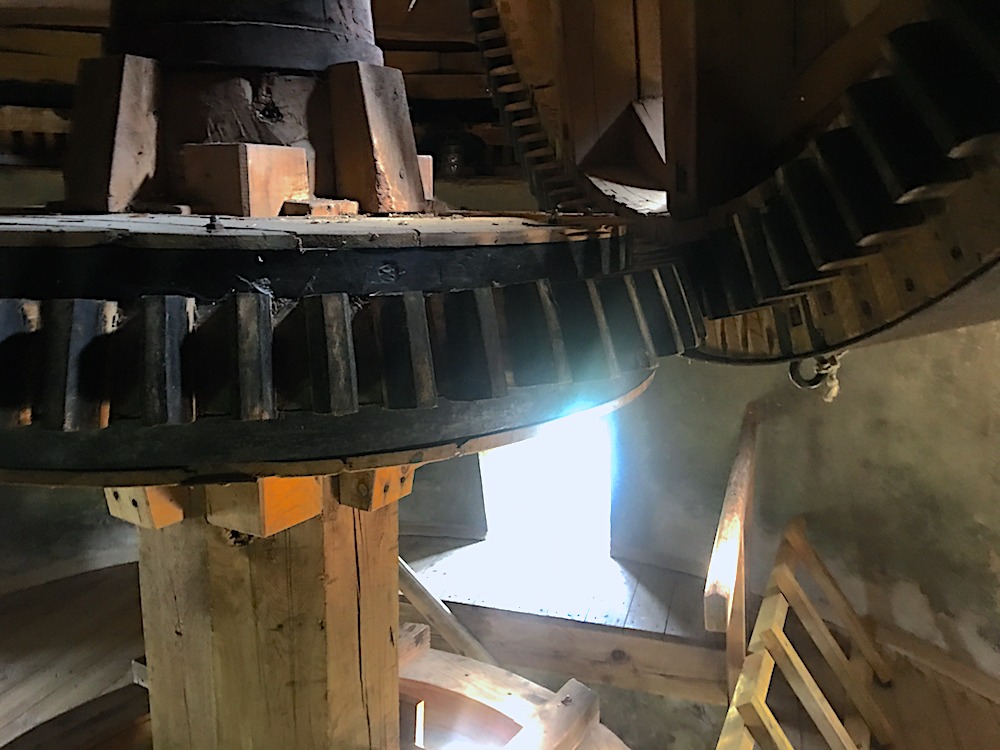 One floor below (on the third story) is where the grain was fed into a chute (photo to the left). It then passed through the millstones driven by the gears on the second story (photo to the right). The millstones have carved grooves and the intermeshing of the stones ground the grain into a fine flower. Changing of the millstones was a complicated task requiring special equipment. The worn millstones were used for house building and other purposes.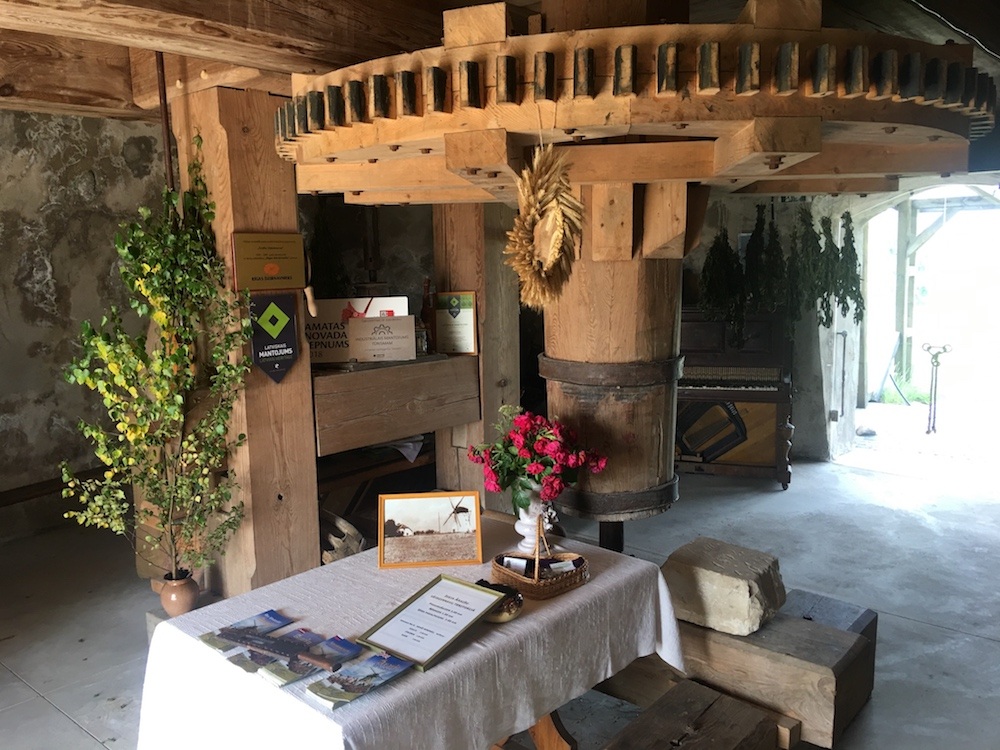 Ultimately the finished product was poured into sacks on the first floor. The fineness of the flour could also be adjusted from this level. The photo to the left shows the chute where the flour dropped after exiting the millstones, and where it was bagged.